Pythia - smart library acquisition
Do not rely on shiny book covers and librarian hunches anymore - use data to drive your library acquisiton process.
View your library content and its usage from different points of view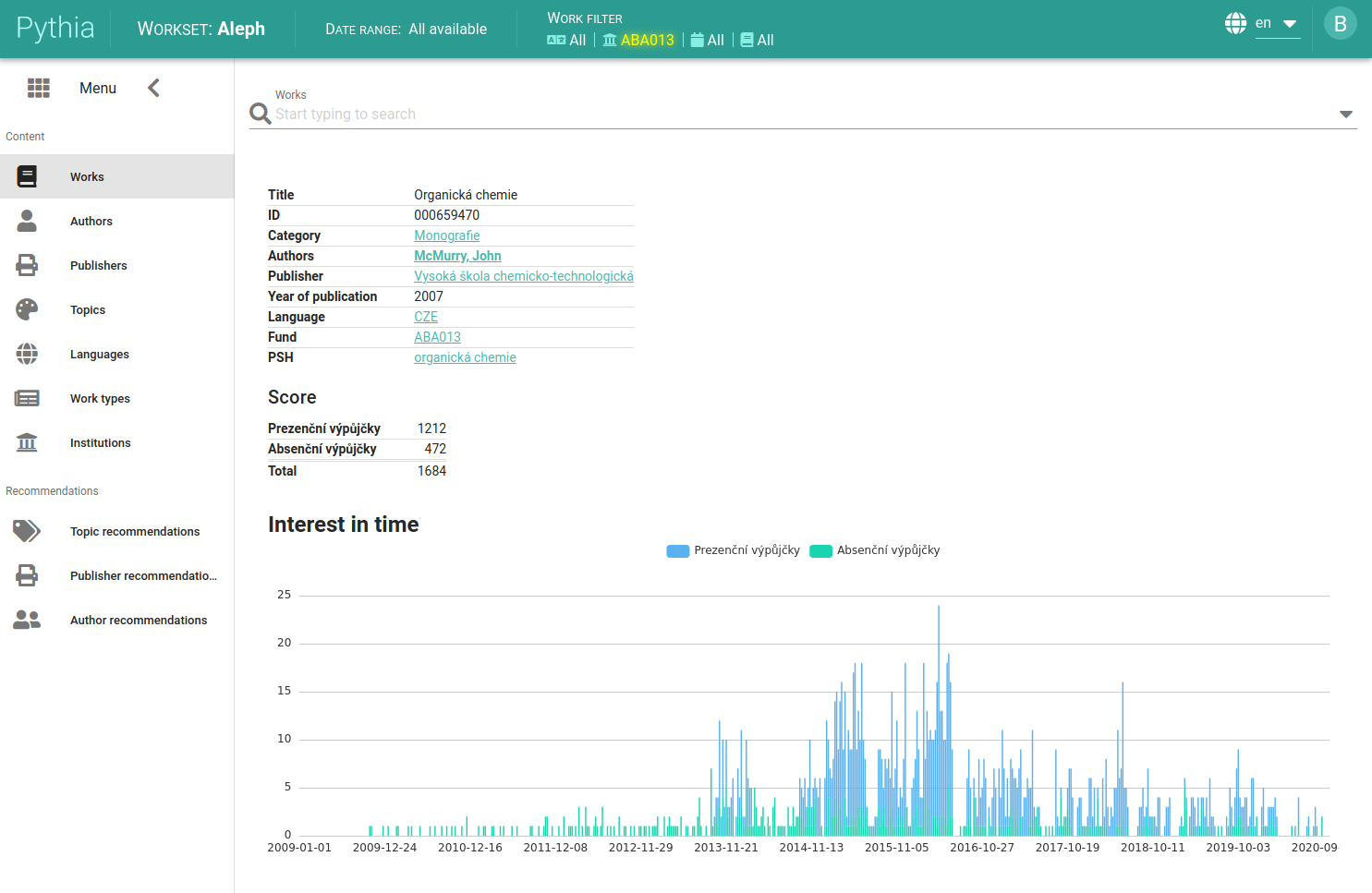 Built for existing systems
Do you use Aleph? If yes, we can bring your data right in. If no, we are ready to import it from virtually any system.
Measure acquisition performance
To make acquisition most effective, we need to measure its performance. Pythia offers several metrics to analyze how you perform.
Future-proof
Predict future interest from current searches and global data. Be ready for reader interest shifts before they occur.
Flexible implementation
Each library is different and we are ready for it. We will work closely with you to get the most out of your data and accommodate your specific needs.
What makes Pythia great
Pythia was made specifically for the purpose of library acquisition process. Thus it understands your needs and your language.

Analytics
Get to know your existing portfolio from different angles. Learn what your users want.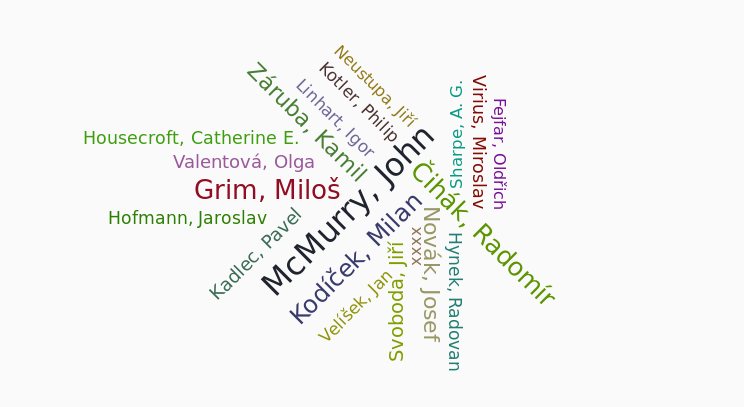 Insight
Gain insight into what your readers want, which publisher is preferred in which field, and much more.

Acquisition
Get concrete tips on which titles to buy, or broader recommendations on topics, authors or publishers.
Editions
Integration with library catalogues (Ex Libris Aleph, Ex Libris Alma)

Advanced data analytics and reporting

Basic support by email

Single user license

Basic authentication (username and password)
Integration with library catalogues (Ex Libris Aleph, Ex Libris Alma)

Advanced data analytics and reporting

Premium support (email, videoconference, telephone)

Unlimited number of users

Single sign-on (based on SAML2 or similar technology)

On-demand customizations

High availability

Advanced backups and recovery options

Training sessions for users and administrators

Multi-lingual support

Integration with catalogues of publisher

AI-based smart aquisition (recommendation service)

Trend predictions
Pricing
As in technical matters, we also approach our customer as individuals when it comes to pricing. Our pricing model is based on the following criteria:
Number of titles

Size of the institution

Extent of customization requested

Complexity of integration into
your authentication system